About Us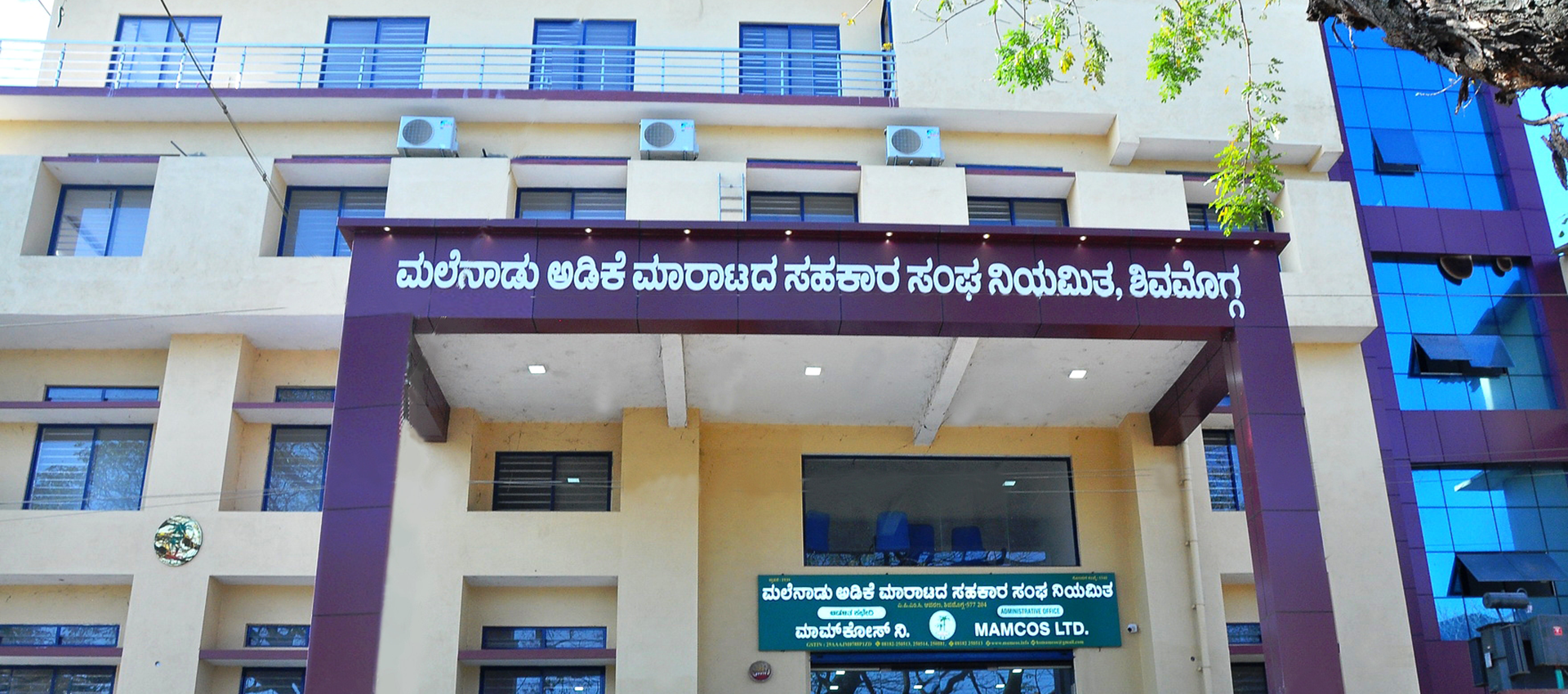 The Malnad Areca Marketing Co-operative Society Ltd, which is popularly known as "MAMCOS", while establishing it under the chairmanship of Mr S.Sheshadri, the then Deputy Commissioner of Shivamogga (on 08-11-1939), with the purpose of safeguarding the interest of Arecanut growers, there were only 659 members and 5121 bags of Arecanut were collected. The societystarted with a share capital of Rs. 16,031/- earned a net profit of Rs. 3867 in the year of inception and was able to declare dividend at the rate of 6.25%. Since then "MAMCOS" has come up a long way with a membership of about 30000 and a strong financial base. From inception till now the society is working under profit and declaring dividend every year.
MAIN OBJECTIVES
The main objectives of the society is to ensure organised market facilities for the areca growers and other allied crops grown by the members and farmers, providing protected storage for the products brought by members and selling them according to the prices chosen by the grower, lending loan for harvesting, making advanced payment for produces brought by them, preservative activities. Another function of the society is trading. Started a trading activity since 2017. Purchase a quality of arecanut @ market rate from farmers through tender process and direct purchase
AREA OF OPERATION
The society has the administrative scope at Shivamogga, Chickmagaluru revenue districts and Channagiri and Honnali , Nyamati revenue taluks of Davanagere District. Totally 17 taluks come under the administrative jurisdiction of the society.